With our new Skin Blue Filter formula, our skin researchers included five ingredients including one cell protecting vitamin that work in synergy together to shield the skin from blue light. Our team of scientists are here to explain the benefits and science behind each ingredient in Skin Blue Filter and how it helps shield the skin from blue light.
Five cell-protecting ingredients
Vitamin E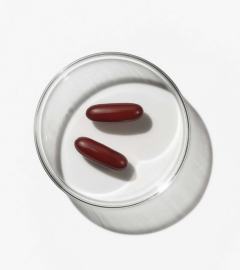 Let's first take a look at the underrated vitamin E. Vitamin E is a fat-soluble vitamin with antioxidants effects. Vitamin E exists naturally in foods, including seeds, red pepper, turnip green, mango and avocado. It plays many roles and has an array of benefits, protecting your cells from oxidative damage* and neutralising free radicals. The vitamin E in Skin Blue Filter works as an antioxidant by protecting all our skin cells including the lipid layers of the skin. It also works directly on the skin surface in the stratum cornea, which acts like skins first line of defence from blue light free radicals.
Olive fruit extract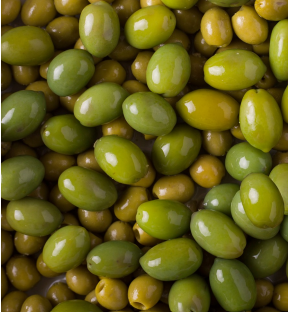 Olive fruit extract provides an array of skin and wellbeing benefits. Reducing the appearance of skin discolouration uneven skin tone, pigmentation, and redness. Research has shown its ability to protect collagen and elastin, supporting premature signs of ageing including lines and wrinkles. We also upcycle waste material from olive oil production. Our manufacturer upcycles this material, using up to 900 tonnes of waste and reducing water consumption by 2.5 million litres per year. This upcycling leads to a more greener production process with minimal waste.
Lutein & Zeaxanthin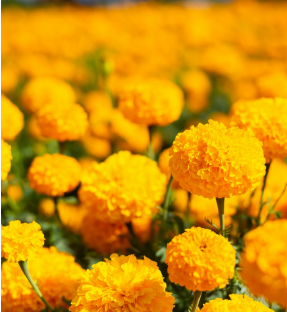 Lutein and zeaxanthin are pigments produced from marigold flowers and are naturally found in the skin and eyes. An Independent study on these two plant ingredients on 46 subjects showed that it improved skin tone, skin luminosity and increased skin elasticity[1].
Biotin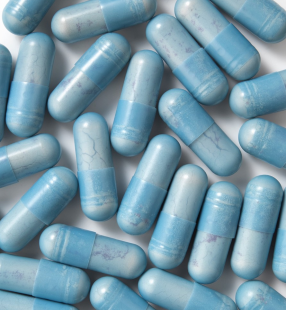 Biotin is a key B vitamin, also known as vitamin B7, which contributes to the maintenance of normal skin health**. A fundamental reason why we included this ingredient in our Skin Blue Filter.
Blue light is six times more prevalent than UV rays from the sun, so it's essential you are protecting your skin. All these key ingredients work in synergy together to filter blue light from the skin. Discover more on how blue light impacts your skin here.
*Vitamin E contributes to the protection of cells from oxidative stress
**Biotin contributes to the maintenance of normal skin health
Source:
1. Clinical, Cosmetic and Investigational Dermatology Dove press Overall skin tone and skin lightening-improving effects with oral supplementation of lutein and zeaxanthin isomers: a double-blind, placebo-controlled clinical trial. Juturu, V., Bowman, J. P., & Deshpande, J. (2016).