Our scientifically proven Skintellectual sets have been designed to target specific skin concerns with power-packed supplements. These limited-edition duos have been designed by our in-house nutritionist to revolutionise your skin from within.
Each one is recommended for those looking to elevate their existing skincare routine with a focus on three common skin concerns: problem skin, ageing skin, as well as all skin types seeking an enviable glow.
All skin types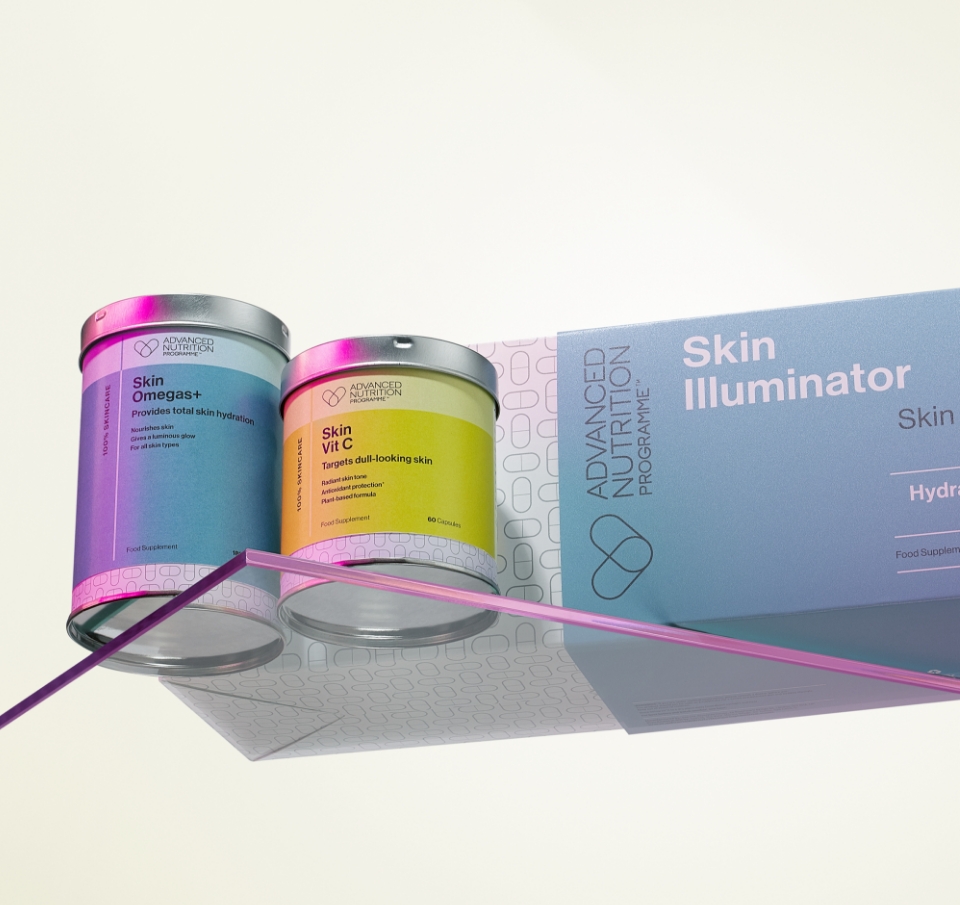 The Skin Illuminator set works to brighten, illuminate and hydrate dull, lifeless skin dimmed by the ravages of winter. With a 90-day supply of Skin Omegas+ and a 60-day supply of Skin Vit C.
This set is recommended for all skin types, especially dry or sensitive and for those seeking a hydrated glow.
Skin Vit C is powered by three ingredients: vitamin C, zinc, and acerola berry in a daily dose vitamin capsule to help brighten a dull-looking complexion.
Combined with Skin Omegas+, this duo delivers total skin hydration from head to toe for a glowing, radiant complexion.
Ageing skin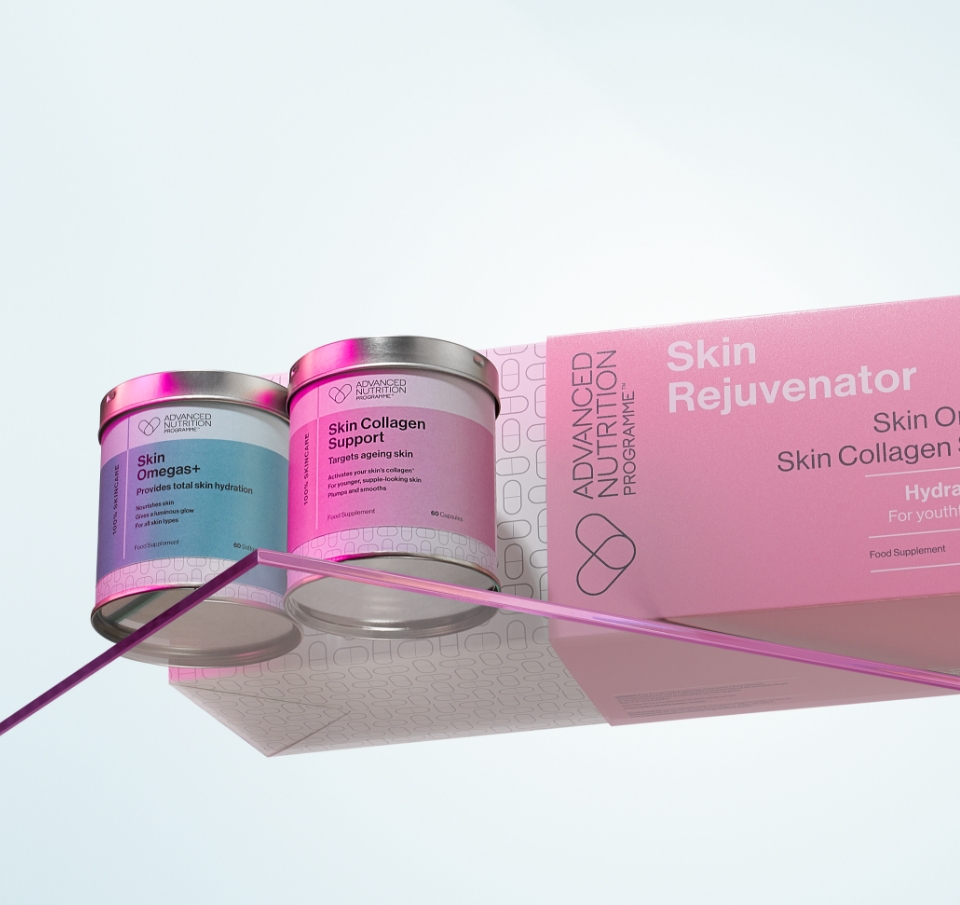 Skin Rejuvenator features a 30-day supply of Skin Collagen Support and Skin Omegas+ to activate your skin's collagen for visible results.
This compelling combination targets fine lines, wrinkles and elasticity and is recommended for anyone looking for younger, fresher skin, and those concerned with signs of premature ageing.
Combining the synergistic ingredients from Skin Collagen Support, including vitamin C, zinc, MSM and grapeseed extract helps build and safeguard collagen*.

Problem skin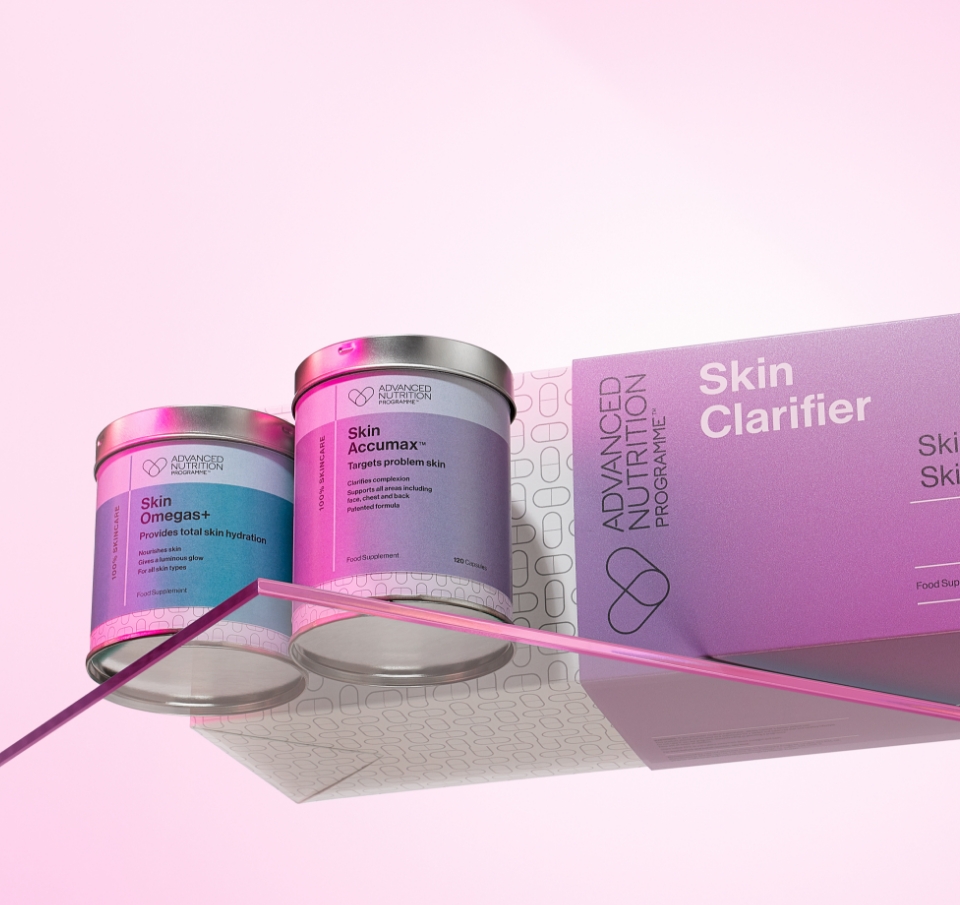 Diet and lifestyle can play a role in problem skin as well as excess sebum, bacteria, and hormonal imbalance.
The Skin Clarifier set works to clarify and nourish problem-prone skin this season. Featuring a 30-day supply of award-winning Skin Accumax™ and skin-loving Skin Omegas+, this hard-working duo is recommended for those with problem skin seeking a clearer complexion from head to toe.
Skin Accumax™ synergises vitamins A, C and E with phytonutrients to target imperfections and feed every cell in the body including the face, chest, and shoulders without drying out the skin for a flawless finish.
Combined with omega fatty acids and vitamin A, Skin Omegas+ supports overall skin health* and provides the foundation for healthy-looking skin this season.