'Summer skin' probably calls to mind a glowing complexion. But the reality is that the warmer months can often wreak havoc on your epidermis, causing dryness and redness. Not only can seasonal changes disrupt your skin barrier, but increased blue light, UV exposure, and oxidative stress caused by the sun can lead to long-term skin health issues. So, how can you level up your skin protection come summer? Below our researchers outline the best summer skin solutions, including the ingredients to bookmark for the ultimate glow.
Why do you need to protect your skin in the summer?
Though protecting your skin from harmful UV rays is a non-negotiable whatever the weather, it's even more important in the summer months. That's because you're exposed to the sun a lot more in the summer; you spend more time outside and even if you're not directly in the sunlight, the UV index is probably higher.
Protecting your skin from UVA/UVB rays via a broad-spectrum SPF and antioxidant-rich supplements is paramount. Doing so can help prevent signs of premature ageing in the long run. And, as the sun can also dry out your complexion, SPF protection will also keep your skin looking smooth, glowing, and hydrated throughout the summer months.
But you should also consider the effect of blue light too. Blue light makes up 30% of the rays from the sun while UV light only comprises 5% of sunlight. Research shows that blue light from the sun negatively impacts our skin. The blue light waves penetrate deeper into the skin than UVA and UVB radiation, affecting our cells in both the epidermis and dermis layers of the skin, causing longer-term damage, deep lines, wrinkles, pigmentation, and sagging skin. To help shield the skin from the effects of blue light, you can try taking a blue light supplement.
What happens to your skin in the summer?
Sun exposure takes a toll on the health of your skin. It becomes drier, more dehydrated and more prone to redness, and can even cause prickly heat (heat rash) in some instances. Over time, increased free radicals and oxidative stress caused by sun exposure can lead to pigmentation.
Solutions
The solution lies in a two-pronged approach: to both safeguard and hydrate the skin.
Safeguard
Antioxidants
Antioxidants* help safeguard the skin from environmental aggressors such as pollution, blue light and UV rays. You can find this in our Skin Antioxidant Supplement.
Plant antioxidants
Plant antioxidants including astaxanthin and pine bark play different roles in the disarming of free radicals.
Vitamins A, C and E
Vitamin A helps with skin cells rejuvenation for overall skin health*
Vitamin C supports collagen production**. For youthful-looking, radiant skin.
Vitamin E is a key antioxidant*** that sits on the surface of the stratum corneum providing the first line of defence.
COQ10 also plays a part in fighting free radicals.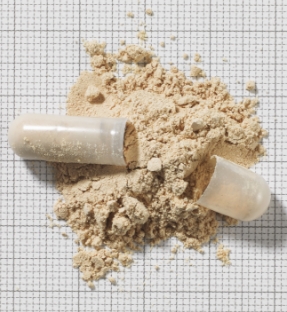 Hydrate
Omegas 3 and 6
Omega 3 and 6 are essential nutrients for skin health and known to promote hydration in skin cells. Omega 3's can also help regulate oil production and support any skin concerns such as redness.
Hyaluronic acid
The molecule that can hold up to 1,000 times its weight in water, hyaluronic acid is the super hydrating skin hero that helps lock in moisture in the skin.
Ceramides
Ceramides are essential for the functioning of the skin barrier, or stratum corneum, and help support your skin's hydration levels by holding onto water in the skin and reducing trans-epidermal water loss.
By protecting and hydrating your complexion come summer, your skin will thank you. Just remember to top up your sunscreen regularly, consider the effects of blue light and ensure you're looking at your skin from within to help keep it hydrated and glowing all summer long.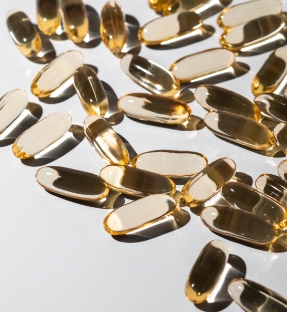 Oxidative stress: Your FAQ's answered. Healthline. January 2022.
Sun-damaged skin. Cleveland clinic. October 2022
*Vitamin A contributes to the normal maintenance of skin
**Vitamin C contributes to the normal function of collagen and protects cells from oxidative stress
***Vitamin E contributes to the protection of cells from oxidative stress