If there's one person that understands how a balanced, nutritious diet can benefit our overall health – it's feel-good chef and cookbook author Melissa Hemsley. Having written Eat Green, Feel Good, and The Art of Eating Well among others, she champions striping cookery back to the basics – avoiding processed foods in favour of whole, nutrient-dense ingredients that pack a vitamin-rich punch.
To celebrate the launch of our new supplement Skin Blue Filter, which shields the skin from blue light by up to 60%,we asked Melissa to create a recipe highlighting the key nutrients: biotin, vitamin E, lutein, and zeathanin. This recipe is great to take alongside your daily supplements – remember, absorption is at its highest when you take any supplements with a main meal.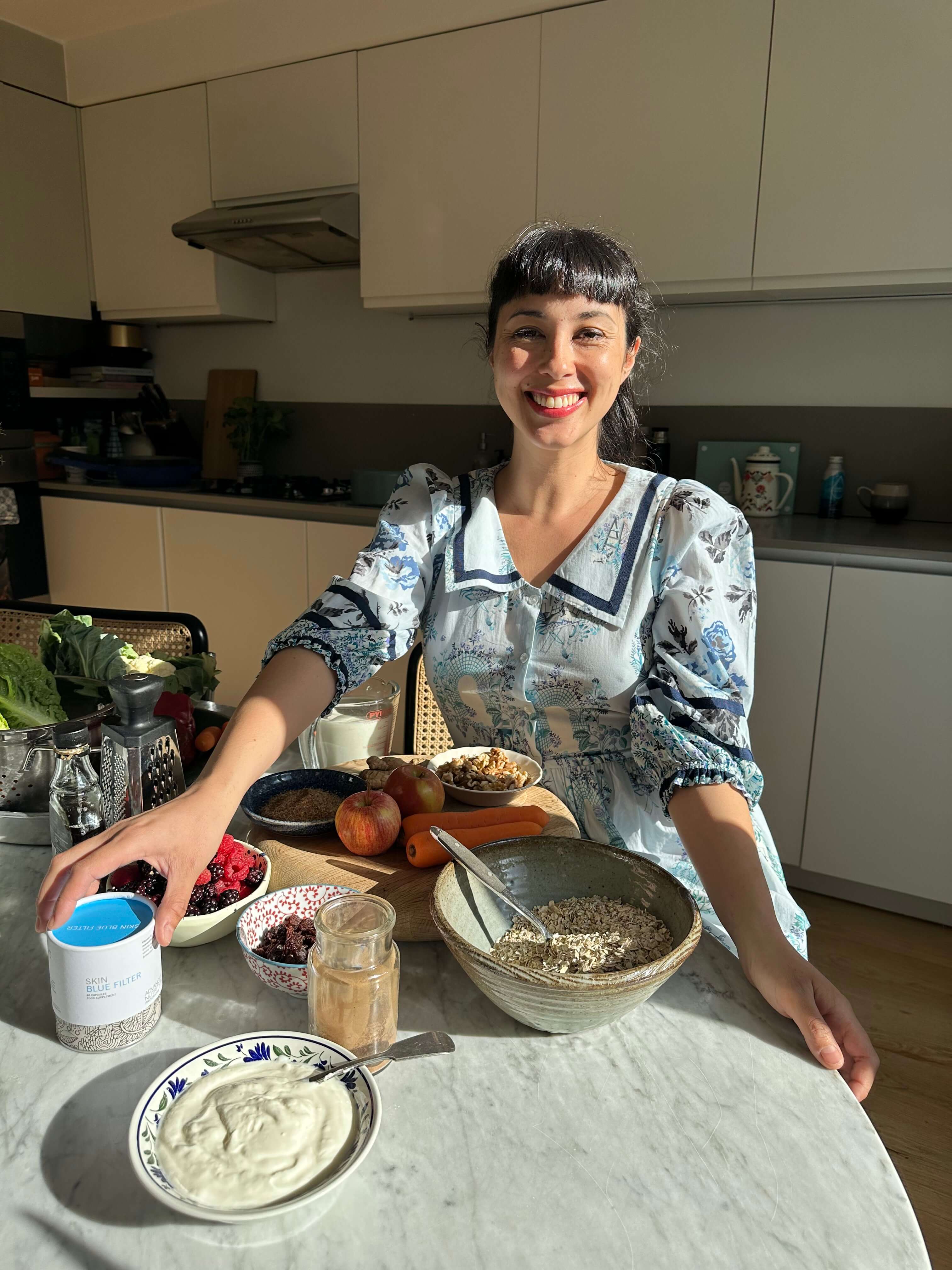 Melissa's Recipe
Carrot cake bircher muesli served with green tea
*Ingredients to protect skin for sunnier skies / aligning with Skin Blue Filter*
Feeds 4, takes 10 minutes (plus chill overnight) 
200g oats, quinoa flakes or buckwheat flakes, or a mixture
2 tbsp ground flax seeds(rich in biotin!)
2 large handfuls of toasted walnuts, roughly chopped
2 apples, cored and coarsely grated
2 carrots, coarsely grated, containingluetin and zeathanin
Handful of raisins or dried cranberries (optional)
Thumb of fresh ginger, finely grated
500ml milk of your choice 
Honey or maple syrup, to taste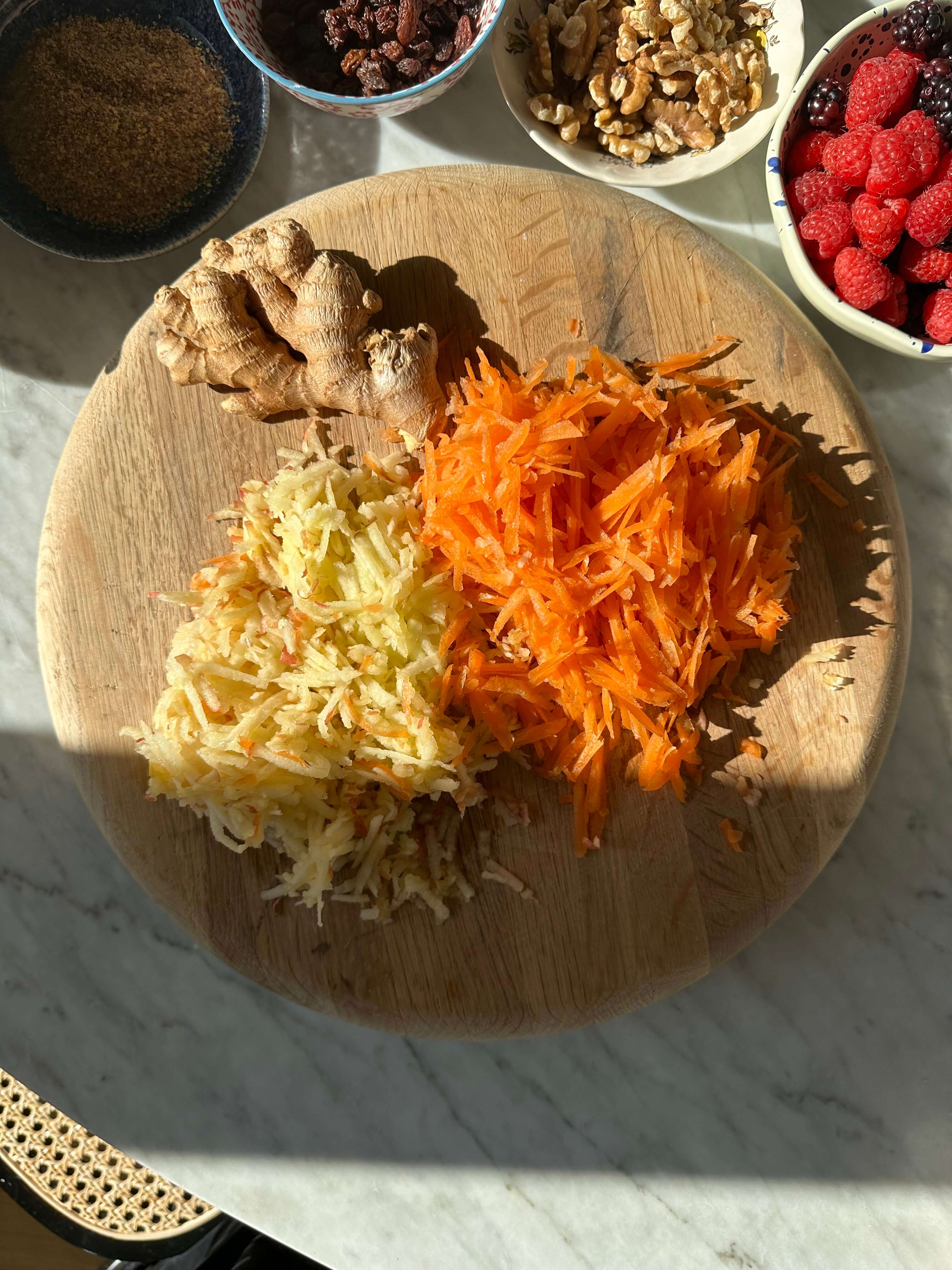 To serve:
200g Greek yoghurt or your favourite coconut yoghurt
4 large handfuls of raspberries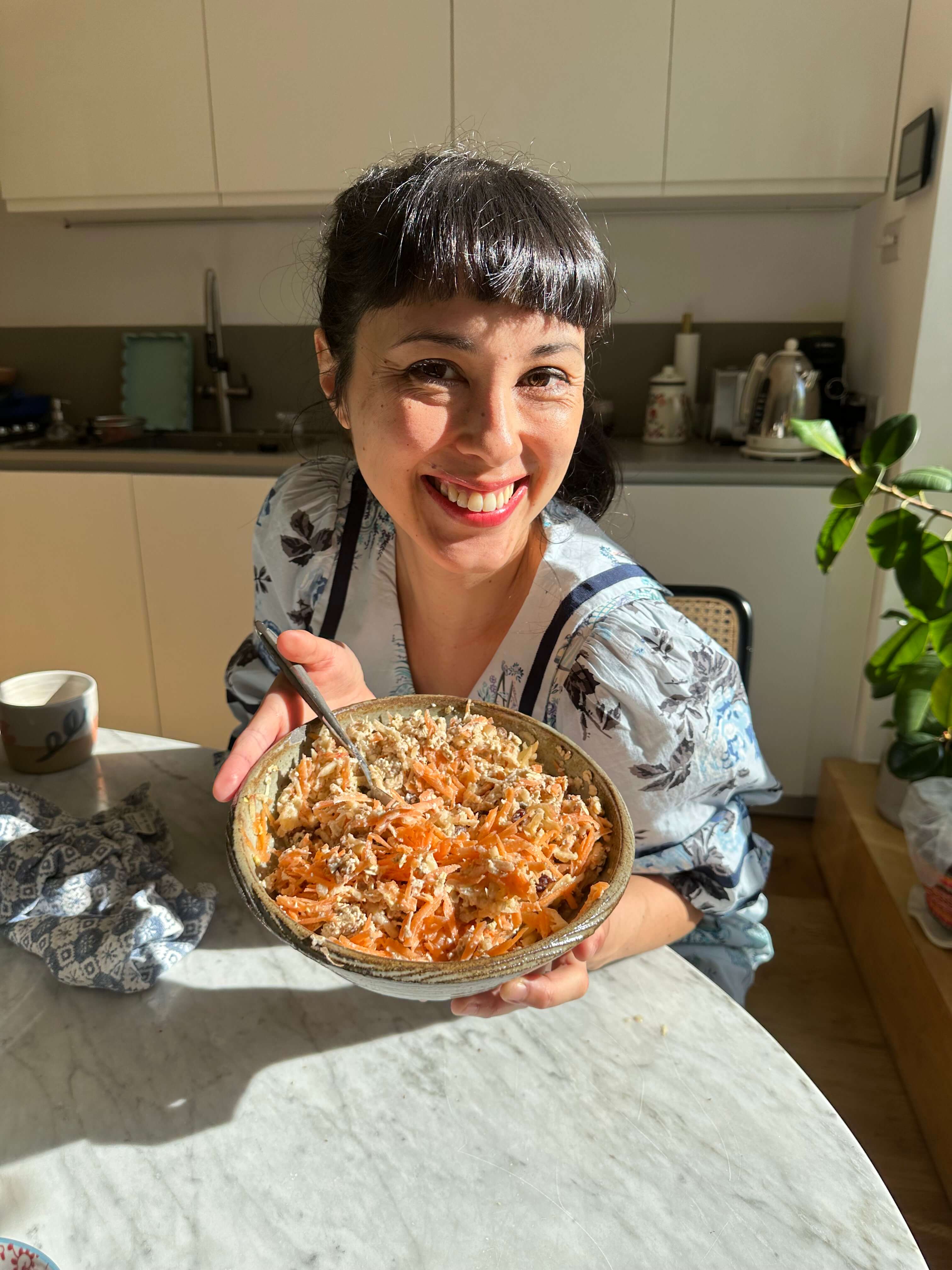 Method
The night before you want to eat your bircher, mix all of the ingredients (except the yoghurt) in a large bowl, adding maple syrup to taste depending on how sweet you like things. Put in the fridge overnight. 
To serve, spoon the bircher into bowls and top with yoghurt and raspberries. Serve with green tea. You could layer into jam jars for a breakfast on the go! 
For more information, follow @melissa.hemsley or visit www.melissahemsley.com